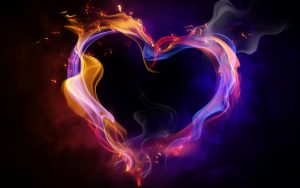 We invite you to join us for the Warrior Heart retreat in the south of Portugal from 24th to 26th March. The retreat offers a powerful combination of the Amazonian medicine Kambo and the disciplines of yoga, meditation and astrology.
Organisers:
The retreat will be held by Master Kambo Practitioner Andrew Mulquin ( kambokambo.com) and Astrologer and Yoga teacher Katharina Westblikk ( www.esoteric-wisdom.com).
Retreat Information:
This retreat is about finding inner strength, balance, healing and love.
A retreat is a much-needed break from daily responsibility and routine, a time to turn inward, reflect and become conscious of what is truly important to you. We aim to create a safe, supportive environment, a sacred cocoon in which participants  can meet and merge to explore the rich bounty of their most fundamental and sacred self. The tranquil setting, in the Portuguese Algarve region, provides a nourishing environment for a deeper, undisturbed and undistracted human core experience and recognition of the true self.
What is Kambo?:
Kambo is a secretion from a green tree frog Phyllomedusa Bicolor, which lives in the Amazon Rainforest. The indigenous Indians have used this secretion to stay active and healthy for centuries. Immediate and short term benefits include enhanced mood, alertness, clarity, focus, energy and increased resistance to stress, tiredness, hunger and thirst.In the longer term, Kambo empowers the immune system, rousing the body's defence systems to their natural functions, so that existing health problems are improved or resolved and future ones are less likely to occur.
With this retreat we have decided to not only work with Kambo, but to also introduce Yoga, Meditation and Astrology into the mix. These three additional elements can really support the Kambo process. Bringing a new level of focus and understanding to each individual and the group as a whole.
This retreat happens during a stellium (a grouping of several planets in a sign) in the signs of Aries and of Pisces. The new moon in Aries marks the beginning of the astrological year near the spring equinox which is happening on the 21st of March.s It is a great start of something new. At the same time the energy of Pisces marks the end of the astrological year.
Its a time for finding the inner strength and guidance of your soul, to make a brave decision in life, to leave behind what is old and to embrace the new.
With so much energy in Pisces and Aries, we can find the spiritual warrior of light within. That we all can reach deep inside. Here we get the energetic push from the planets to really break through our deepest wounds with the energy of the warrior self."
The retreat starts on Friday afternoon with a welcome lunch and time to settle in and connect with each other. In the evening we will have an astrological lecture about the time
we are in now, our place in it all and exploring why this weekend is such a special time for healing.
Saturday and Sunday morning will start with therapeutic meditative yoga sessions. These will help you to really find your focus and intention for the Kambo ceremonies.
There will be a group Kambo ceremony on both Saturday and Sunday. The Kambo ceremonies are all about letting go of what is holding you back, cleansing, healing and moving forward.
You will be fully supported through the Kambo ceremonies, helping you to find your internal warrior and opening your heart.
After the ceremonies there will be time to rest, relax and either taking your own space, or with each other.
The Venue:

The retreat venue is called Monte Mariposa. (http://montemariposa.co.uk/index.php?l=en)
Monte Mariposa is a beautiful secluded space in the quiet hillsides just north of Travira, in Southern Portugal.
All the meals on this retreat will be hearty, healthy vegetarian food. And will be served buffet style in the tranquil, open air covered communal dining area.
Please note there will be no breakfast served as you need to fast before each Kambo ceremony.
Accommodation is shared separate wooden cabins. These are scattered around the valley which contacts the inclosed ceremony space. Each cabin sleeps two people in separate beds.
Individual occupancy is available for an extra charge.
Bedlinen and towels will be provided.
There are communal toilet and shower blocks.
There is also access to a small swimming/dip pool available, if the weather permits us.
About Andrew: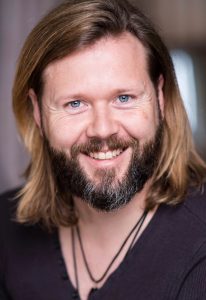 The Kambo ceremonies will be held by Andrew Mulquin. Andrew is one of the first members of the International Association of Kambo Practitioners (IAKP), in the world, trained to master practitioner level. And will himself be starting to train new kambo practitioners later this year.
Andrew has given kambo treatments a few thousand times and treated a wide range of clients with very deferent needs. Some of the conditions he has worked with include:
auto-immune diseases, candida, parasites, chronic pain, chronic fatigue syndrome, emotional trauma, arthritis, depression, anxiety, infertility, substance misuse and addiction: including alcohol, cannabis, cocaine, crack, heroin and negative entity attachments. As well as plenty of people who are simply feeling that they are somehow "stuck", or not living their lives to the full.
"I love working with kambo and seeing the unique way it effects everyone who experiences it. The connection people feel to themselves and each other after each circle is a wonderful thing to see. And so I feel very blessed to be able to offer people the chance to come to work with kambo in such an incredible situation and setting. Coming to a retreat like this is an amazing way to really go deep into the healing and a beautiful way to strengthen the connections experienced within the ceremonies."
About Katharina: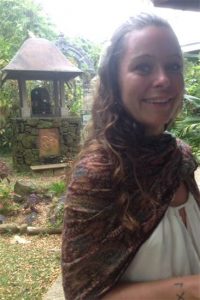 The yoga, Meditation and astrological sessions will be held by Katharina Westblikk.
Andrew first met Katharina around two years ago, experiencing first hand her amazing qualities as a group facilitator leading guided meditations and Yoga classes in a healing festival in Norway. At the same festival Katharina gave Andrew a personal astrological reading. Up until that point his association with astrology was just the horoscope columns in trashy newspapers and magazines, which he never took any stock in. However, Andrew was truly amazed by the accuracy and insights Katharina was able to give him during that first consultation and since. "What Katharina does could not be further from my previously uneducated understanding of Astrology."
He wanted to work alongside Katharina, as he knows her presence and skills will bring a powerful and healing dynamic to this retreat.
Katharina has always been interested in spiritual study's. Starting at the age 16 with tarot cards, meditation and at the age 18, studying in Denmark to become a professional healer.
She also studied astrology at the Herkules school in Oslo, Norway specialising in esoteric astrology. Katharina has daily meditations and studies to help her become as conscious a teacher as she can be. She uses her education as a yoga instructor and knowledge in astrology to run therapeutic yoga sessions. These sessions help people heal not only from a mental perspective but also emotional and physical perspective to. She wants to help as many as possible to become who they really are, and understand things from a bigger perspective.
She loves holding lectures about esoteric themes not only astrology related, but also about themes as death, the nature of the soul and our energy bodies.
"I want to do as much service as I am able to in the world with my reachable knowledge and love."
If you are interested in exploring more about any aspects of your own astrological chart, you will be able to book a private reading with Katharina in the free time during the retreat.
Arrival and Departure times:
. The retreat starts at 1pm on Friday 24 March.
. The retreat finishes at 6pm on Sunday 26 March.
. For information on flights to and from Faro, please find the airlines that fly her via this link: http://www.faro-airport.com/airlines.php
. Early arrival and next day departures are a possibility. If you prefer to arrive on Thursday evening and to stay Sunday night, you can book extra nights accommodation the cost is 25eur.
Extra meal is 10eur.
extra breakfast is 5eur.
Taxi to/ from Faro is 40eur per person.
Taxi to/from Tavira is 15eur.
Price £350 which includes:
An astrological lecture. Two Yoga and guided meditation sessions. And two group Kambo ceremonies.
Lunch and evening meal Friday
Lunch and evening meal Saturday
Lunch on Sunday
Accommodation on Friday and Saturday night.
A deposit of £150 pounds is payable when confirming your booking the remaining £200 is payable by the 17th of March 2017.
A reduced amount of £330 is available for those making and confirming the booking and also paying the full amount before the 7th of March.
For more information, or to make a booking please email us at: info@kambokambo.com